Help
Responsible Wagering
Mission Statement
"RWWA is committed to supporting the community in which we operate. We acknowledge our moral, social and business responsibilities to promote responsible wagering amongst our patrons. We actively promote a view of shared responsibility and aim to provide all industry participants an open and supportive environment in which to safely participate in our wide and varied activities."
Gambling Help WA
Gambling Help WA provides confidential counselling and support for people with gambling problems, their families and partners.
To make an appointment with Gambling Help WA, telephone (08) 9325 5133 and ask to speak to the Client Liaison Officer. Day and evening appointments are available. For 24-hour telephone support, telephone 1800 858 858. This is a free call and will not be listed on your telephone account.
This service is funded by the WA Problem Gambling Support Services Committee comprising Crown Perth, Racing and Wagering WA, Lotterywest, WA Bookmakers' Association and the Gaming and Wagering Commission of WA.
Locations:
Perth, Bunbury, Mirrabooka, Joondalup, Goldfields (Kalgoorlie-Boulder)
Enquiries:
Client Liaison Officer
Phone:
Gambling Help WA (08) 9325 5133 or
Problem Gambling Helpline 1800 858 858
Email:
enquiries@centrecare.com.au
Gambling Help - Other Jurisdictions
"Think of the people who need your support. Gamble responsibly."
South Australia Gambling Help Line 1800 858 858
Know when to stop. Don't go over the top. Gamble responsibly.
Self-Exclusion
RWWA has a programme for individual self-exclusion from TAB outlets.
Download the RWWA Self Exclusion Application Form and send to selfexclusion@rwwa.com.au, or by post to:
RWWA
14 Hasler Rd
OSBORNE PARK WA 6017
Remember to include:
Copy of photo ID
Recent photo (as below)
Witness signature
Or email: selfexclusion@rwwa.com.au
For more information on this service, please telephone 1300 36 36 88.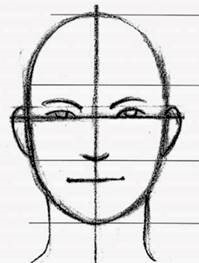 Recent photo of head.