Broadcasts all key national and international thoroughbred events as we have been for the past 20 years.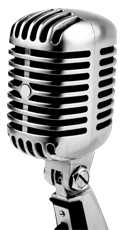 Listen Live
Please select from an option below:
Online via Web:
Please note: The broadcast of TABradio over the Internet might be slightly delayed. The delay is generally 2 to 3 seconds; however, on some occasions (and over slow connections) this may be greater.
Listen Online via Web
Latest Highlights
If you missed it in the morning worry not!
TABradio's Sports Daily Producer Taylor Courtland grabbed the best of today's interviews so you can listen to it here at your convenience. Remember to e-mail the link to your friends, if you like it.
The following podcasts remain the intellectual property of TABradio, which is part of Racing and Wagering Western Australia (RWWA). It is a strict condition of the use of this material that TABradio must be acknowledged if any/all parts of the content and information from these podcasts are to be used for purposes other than personal use.
---
Inside Running
Inside Running airs every Saturday morning between 8 - 9:15am and focuses on Perth's Saturday Thoroughbred meetings.
The following podcasts remain the intellectual property of TABradio, which is part of Racing and Wagering Western Australia (RWWA). It is a strict condition of the use of this material that TABradio must be acknowledged if any/all parts of the content and information from these podcasts are to be used for purposes other than personal use.
---
Advertise on TABradio
Why radio?
80% of Australians listen to commercial radio every day.
People are 6 times more likely to research a brand online if they hear it on radio - not only is radio good for awareness, it also drives online traffic.
Radio advertising has an immediate effect. 78% of those exposed to radio advertising undertook some form of digital activity within 24 hours.
Radio guarantees your advertising will be heard. TV users can easily fast forward or change channel to escape adverts BUT on radio, listeners don't have a choice to skip ads.
Why TABradio?
TABradio is the only station to be broadcast state wide, with 34 different locations in WA. We have listeners involved directly in racing (thoroughbreds, harness and greyhounds) and a huge base of loyal punters from a variety of backgrounds such as dump truck drivers in mines, life guards, and office workers in Perth.
Our audience split is 85:15 in favour of men, and the age range is between 30 - 60yrs.
We have unique access to big racing and sporting personalities with regular segment sponsorships on The Sports Daily; and prime time advertising throughout the day with our Race Day programmes.
So, if you looking to reach people in the country, the mines or the metro area, look no further as TABradio is just the place.
To find out more, please email in to radioadvertising@rwwa.com.au. We will be able to find an option that's suitable for you.
Terms and Conditions
View Terms and Conditions of advertising with TABradio
---
The Sports Daily

Steve Butler

Steve was born in Manjimup. As the son of a long time newspaper man, he travelled far and wide in his juvenile years, spending time in Bunbury, Pinjarra, Geraldton and Merredin.

His early life as a journeyman gave the young Butler a great education and it also gave him an affinity with country folk. It helped him forge his future as a storyteller.

Butler has worked for WA Newspapers, now known as Seven West Media, for nearly 28 years.

His roles within have ranged from covering politics and sport to feature writing in the Melbourne, Bunbury and Perth Bureaus.

Butler is now Reporter at Large with the West Australian and this role provides the prolific writer with a degree of autonomy that can see him produce journalistic works of art show pieced in WA';s only daily newspaper.

Butler also is used on occasions by Channel 7 as a sports reporter.

He is fiercely passionate about the regions and all things sport and racing.

His biggest passion is helping people tell their stories. If Steve doesn't know someone, no one else does.

He fits The Sports Daily perfectly.

Darren McAullay

Darren has been the voice of WA racing for as long as most can remember.

The Kalgoorlie born 'cob' commenced broadcasting professionally from the age of 17.

McAullay spent 15 years with 6PR, ten of those years as Senior Harness Racing Commentator.

The past 22 years have seen McAullay as the Senior Racing Commentator at TABradio, Racing and Sport.

His roll call is extraordinary – 25 Perth Cups, 25 Derbies, 5 Inter Dominion series and five VRC Spring Carnivals when at 6PR.

McAullay has velvet tonsils and that asset has seen him excel as a bloodstock auctioneer for 30 years, an effusive master of ceremonies and well regarded on the after dinner circuit.

He has been Executive Officer of the Western Australian Racehorse Owners Association since 2007 and in that time has also been editor of that association's publication, Winners Circle.

His presence in the industry has seen him become a regular host on international thoroughbred racing tours.

McAullay was a natural selection to join the team on The Sports Daily.

Digby Beacham

Digby was born and raised in Busselton before heading to Bunbury as a 16yo when in receipt of a cadetship at the Bunbury Mail.

He spent three years at the Bunbury Mail before taking up a position at Westside Football covering WAFL and AFL. He covered the 1993 & 94 AFL Grand Finals, including West Coast's second premiership.

Beacham spent 12 months in Sydney working for AAP before returning to their Perth Bureau continuing on as their Sports Reporter.

In 1998 he commenced a full time / casual role with The Sunday Times as the secondary Sports Reporter before assuming the Chief Football Reporter position in 2003.

In 2007 he joined The West Australian as Chief Sports Reporter. He held that role for three years then was appointed deputy sports editor in 2010.

Beacham worked hand in hand with Dean Cox in writing his autobiography Iron Eagle.

During the 2016/17 racing season he has enjoyed success with Red Paddy and Very Angry Gal. He is a regular at the Stone Motherless each Saturday at Ascot.

Beacham is a well versed, font of knowledge ideally suited on The Sports Daily.
Text to The Sports Daily SMS on 0427 789 571
---
Tuning Frequencies
On the map below, click your nearest location to find out your tuning frequency.
| Location | Frequency |
| --- | --- |
| Albany | 104.9FM |
| Broome | 104.5FM |
| Bunbury | 1404AM |
| Busselton | 1404AM |
| Carnarvon | 96.5FM |
| Dampier | 88FM |
| Derby | 88FM |
| Esperance | 89.5FM |
| Exmouth | 95.7FM |
| Geraldton | 1008AM |
| Kalbarri | 105.3FM |
| Kalgoorlie/Boulder | 104.3FM |
| Kambalda | 106.7FM |
| Karratha | 101.7FM |
| Katanning | 88FM |
| Kununurra | 105.7FM |
| Laverton | 104.5FM |
| Leinster | 99.7FM |
| Mandurah | 1449AM |
| Meekatharra | 104.7FM |
| Merredin | 95.9FM |
| Moora | 88FM |
| Mount Magnet | 104.1FM |
| Narrogin | 88FM |
| Newman | 88FM |
| Northam | 88FM |
| Paraburdoo | 87.6FM |
| Perth | 1206AM |
| Pinjarra | 1449AM |
| Port Hedland | 92.5FM |
| Southern Cross | 88.7FM |
| Wagin | 88FM |
| Wyndham | 100.5FM |
| York | 88FM |
---
Frequently Asked Questions
How can I get TABradio reception?
Radio: View TABradio frequency
Online: TABradio on-line
Mobile: on your mobile app store, install the "TuneIn Radio" app and search for "TABradio"
If none of the above satisfies: you can listen to TABradio anywhere in Australia by dialing 1900 953 111 and following the prompts (charge of 93c per minute applies, higher rates apply for mobile and payphones).
Why doesn't TABradio broadcast FM signal in metro area?
While FM frequency for the metropolitan area is highly sought-after by the TABradio management, the decision to switch to FM broadcasting is not entirely up to TABradio. Australian Communications and Media Authority (ACMA) play a key role in the process of granting radio licences. If no additional FM radio licences are made available by the ACMA in the Perth metro area, it is impossible for TABradio (or any other radio station) to apply for.
When will TABradio be FM in metro area?
TABradio management works closely with the ACMA on this matter. Meanwhile, you can listen to us on 1206AM (Metro), online on tabradio.com.au or your iPhone or Android.
Is TABradio available in digital?
TABradio is currently not available in digital format. This decision depends on a separate government agency, Australian Communications and Media Authority (ACMA).
How do I advertise on TABradio?
Email radioadvertising@rwwa.com.au for more information, rates and sponsorship opportunities.